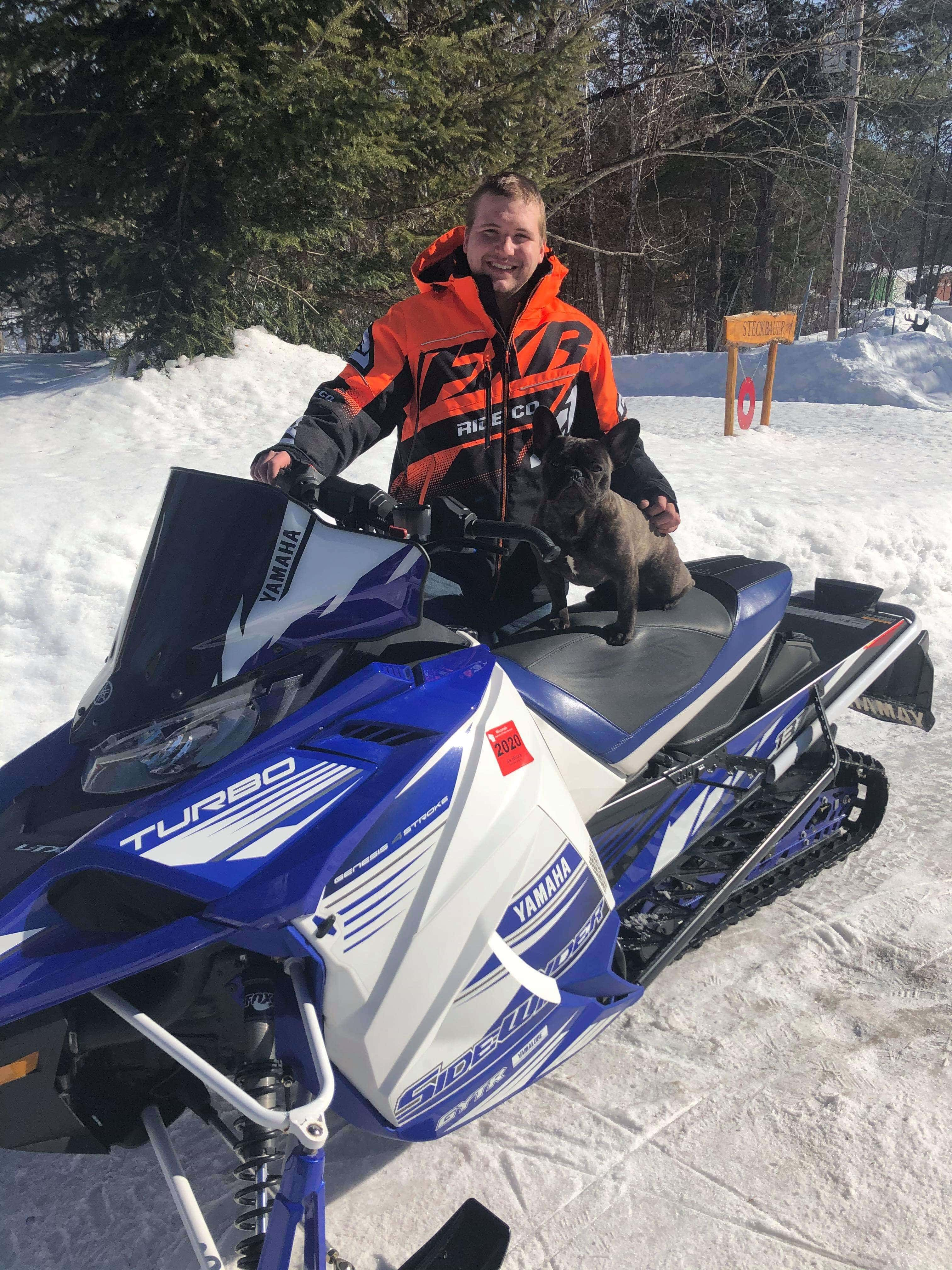 Jared Steckbauer
The Snowball Cancer challenge is something I have wanted to do for several years now. This winter I will finally get the opportunity to participate in the Valentine 500. The Valentine 500 is a snowmobile ride held in the UP of Michigan in which i will set out with a group of riders and attempt to ride 500 miles in one day. The purpose of the ride and organization is to raise awareness and funds for those who are going through a battle with cancer. I will be riding in honor of my grandma's who both lost their battle with cancer. My grandma Marge Ahles past away from colon cancer in January of 2016 and my grandma Bev Steckbauer past away from Ovarian cancer in January of 2015.
As a part of the Snowball Cancer Challenge 2022, Nick and a group of riders on Feb 10, 2022 and Feb 17, 2022 will attempt to ride 500+ miles in ONE DAY – The Valentine 500. These riders will obtain pledges and donations to keep them motivated on their long ride(s). The money raised will go to the Keller Family Community Foundation to support their mission. All donations will be tax deductible.
Tim Meyers
Received this donation 2 hours ago
$103.50
Jonathan Hagenbucher
Received this donation 4 days ago
$103.50
BEN BURGHAUS
Received this donation 4 days ago
$36.23
Mosinee Veterinary Clinic
Received this donation 3 months ago
$103.50
Jared Steckbauer
Received this donation 4 months ago
$400.00
Carrie Arrowood
Remembering Mom and Marge!
Received this donation 5 months ago
$72.45
I've raised
to help families fight cancer
Donate Now