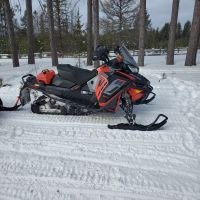 Chris Palmer
Everyone at some point has been touched by cancer. Whether it is someone very close or someone you have not seen in years, it is always sad to hear that someone is all of a sudden fighting for their life. This event gives me the chance to take a hobby I love and raise money for a cause that grants people with wishes and resources while battling this disease. I thank you and really appreciate any support you can help with towards my goal.
As a part of the Snowball Cancer Challenge 2023, Nick and a group of riders on Feb 9, 2023 and Feb 16, 2023 will attempt to ride 500+ miles in ONE DAY – The Valentine 500. These riders will obtain pledges and donations to keep them motivated on their long ride(s). The money raised will go to the Keller Family Community Foundation to support their mission. All donations will be tax deductible.
Beth Lowery
Received this donation 18 hours ago
$51.75
Jim Schwantz
Received this donation 3 days ago
$274.28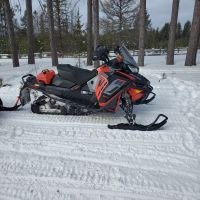 Scott Adkins
Received this donation 10 days ago
$284.63
Denny Schwantz
Received this donation 11 days ago
$72.45
Keith Godfrey
Received this donation 13 days ago
$100.00
Lon Sawdey
Received this donation 15 days ago
$51.75
Scott and Krystal Kurinsky
Good seeing you at the Birches! Always takes me a minute to compute! LOL Good luck on the rides!! Scott and Krystal
Received this donation 15 days ago
$103.50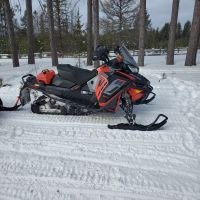 Clint Henninger
Received this donation 26 days ago
Prairie Riders Snowmobile Club
The Prairie Riders are always glad to support a great cause like this. We are very glad to see the Keller Family being so successful with this fundraiser!
Received this donation 1 month ago
$167.00
Doug Proudfoot
Received this donation 2 months ago
$36.23
Beth Lewis
Received this donation 2 months ago
$124.20
Lisa Zaage
Received this donation 2 months ago
$51.75
Dwain Stadie
Received this donation 2 months ago
$51.75
Comfort Solutions HVAC
Received this donation 2 months ago
$517.50
Comfort Solutions HVAC
Received this donation 2 months ago
$72.45
I've raised
to help families fight cancer
Donate Now